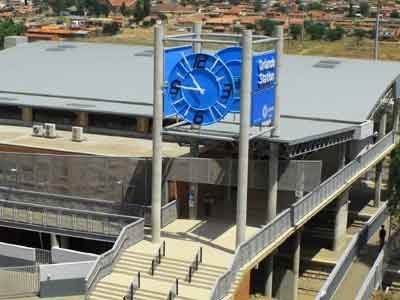 From:
G.M.
Sent: Thursday, November 04, 2010 6:30 AM
To: Martina S. Galvin
Subject: Orlando Station Clock South Africa
Hi Martina
We have completed the clock at Orlando Station Soweto.
The Electrictime mechanism was installed without a hitch an work first time we switched on.
I took this picture from a balloon so that you can see the whole building and the clock tower.
Thank you for your patience, good service and excellent product. It was worth the wait.
Kind regards
G.M.