Disney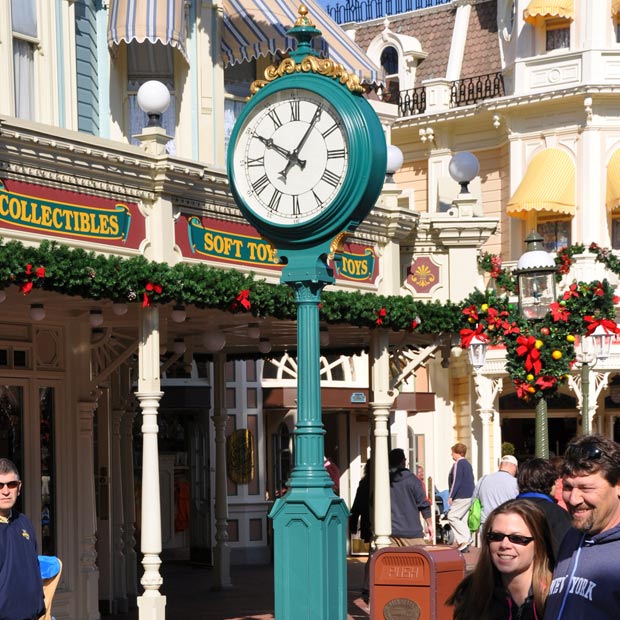 Disneyworld - Orlando, FL
Street Clock with Custom Header
Container Park


Container Park - Las Vegas, NV
Square Tower Clock
C-Market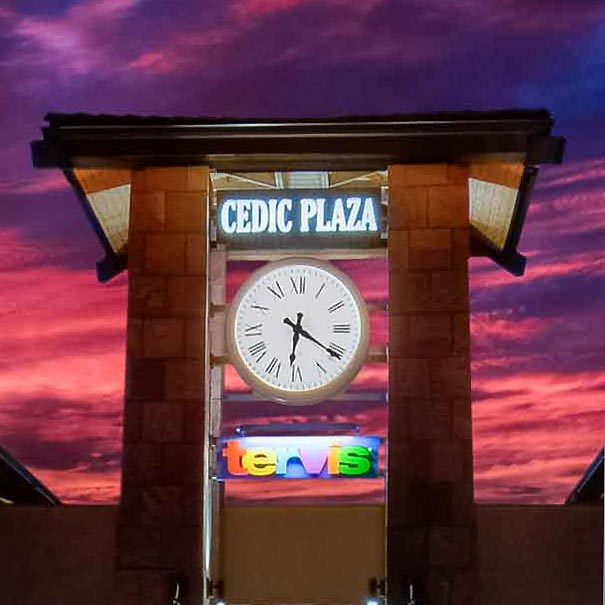 C-Market - Sedona, AZ
Style 60A54 Tower Clock
The Grove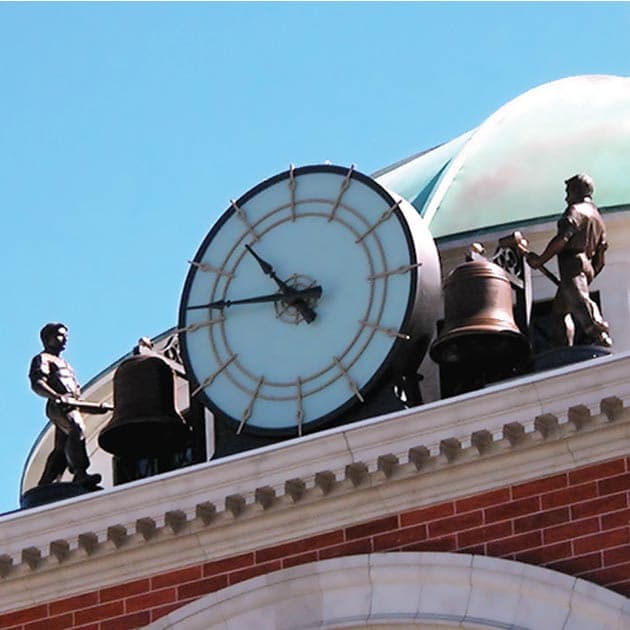 The Grove at Farmer's Market
Custom Architectural Clock
Americana at Brand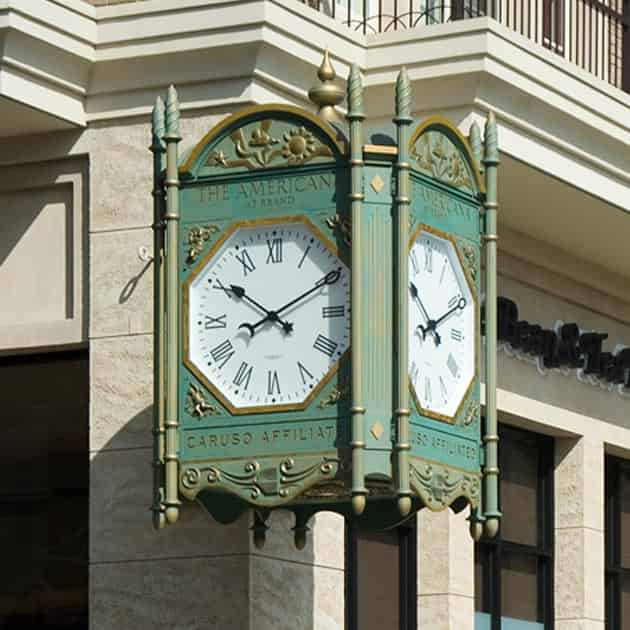 Americana at Brand - Glendale, CA Bracket Clock
Tourneau - Time Machine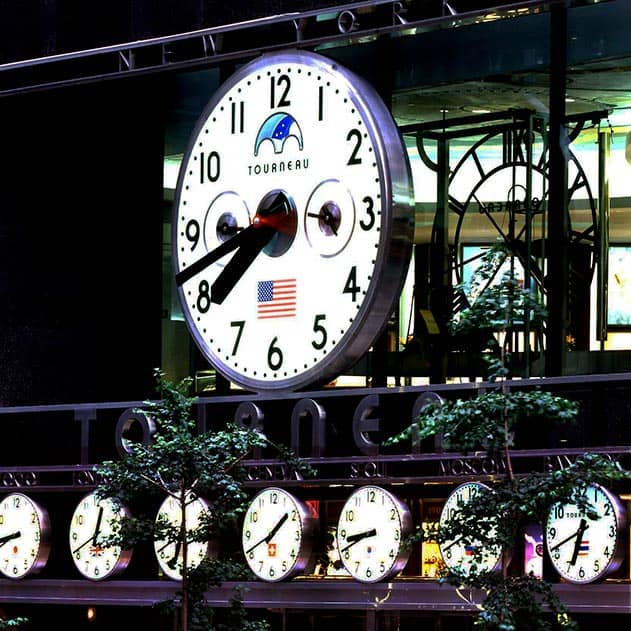 Tourneau 57th & Madison - New York City, NY Multiple Time Zone Custom Architectural Clocks
Tower Clock Movements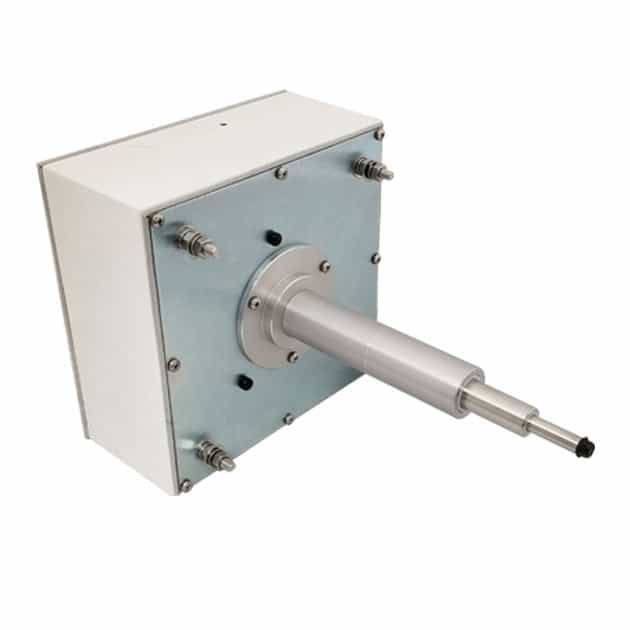 From Very Large to Small
Tower Clock Movements
Electric Time® Company of Medfield, Massachusetts, USA manufactures quality, custom made clocks.
We specialize in "DesigningTime®". Our tower clocks and building clocks, or post clocks are all custom manufactured to your specifications. Choose from our standard designs or let us create a special design for your project. We manufacture clocks for any location, in any size. For over 80 years, Electric Time® has been a master in the art of handcrafted clock manufacture and design.
Our choices of indoor and outdoor styles range from silhouette clocks and tower clocks to post clocks, street clocks and wall clocks. If you need more than our standard styles, let Electric Time® Company translate your ideas into our one-of-a-kind custom architectural clocks. We combine technology and craftsmanship to produce a product of unequalled quality.
Our Products
LATEST NEWS
From the historic Greenbrier Old White Golf Course to the breathtaking vistas of Pebble Beach, Electric Time Company has provided post clocks to the most iconic golf clubs imaginable. Golf courses world-wide enjoy the elegance and practicality of Electric Time's

(… Or, how we designed a 10 foot window clock with RGB lighting) Two years prior to the February 4, 2017 installation, Electric Time Company was asked to prepare a bid on a clock shown only as a rendering in

In 2021, Electric Time Company was honored to be selected by the Jamaica Center Improvement Association to restore the iconic cast iron street clock located on Jamaica Avenue in Queens, NYC (see 2018 Photo). The clock had fallen into disrepair.

Monumental Clock manufactured for Bang Sue Central Station in Chatuchak, Bangkok on test outside our factory. A monumental clock is intended to be viewed from a great distance. These huge tower clocks are commonly seen on stadiums, waterfront properties, transit
Load more
Tower Clock Manufacturing Featured on How It's Made
Featured on Chronicle