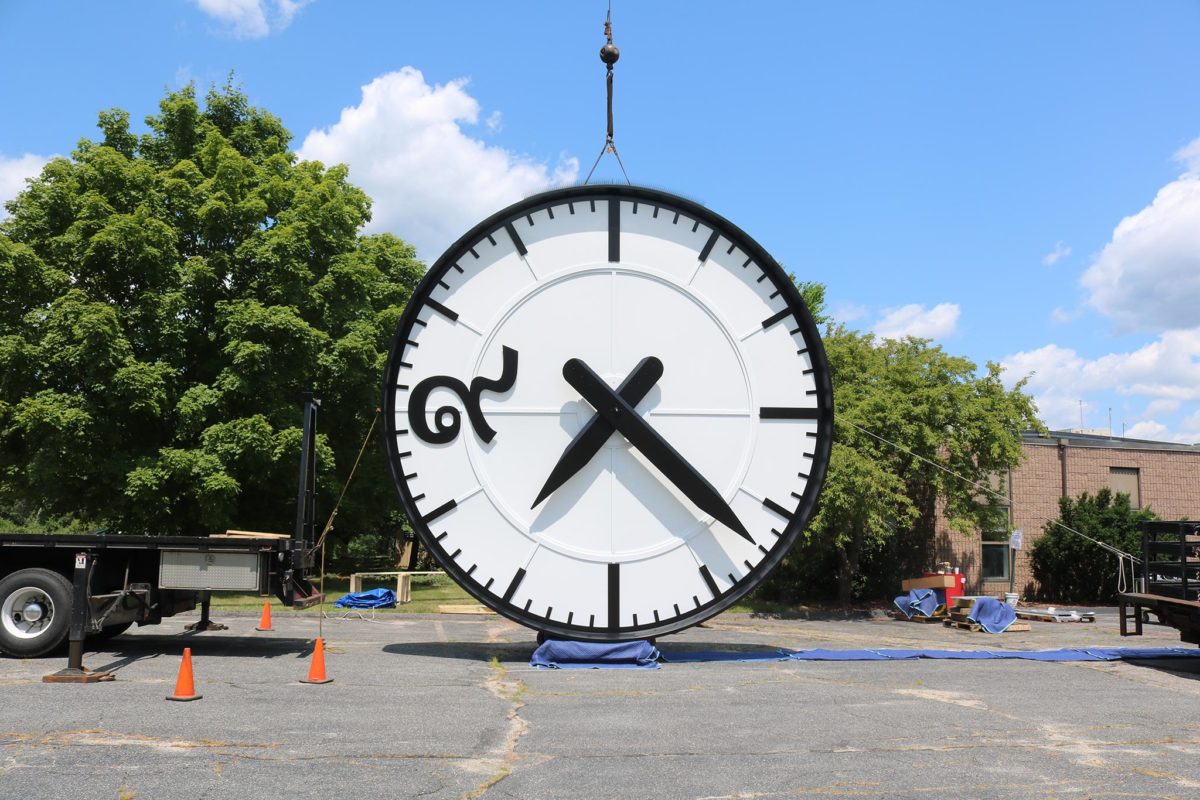 A monumental clock is intended to be viewed from a great distance. These huge tower clocks are commonly seen on stadiums, waterfront properties, transit centers, and large skyscrapers. Monumental clocks can be manufactured to promote a brand, a team, or simply to create an iconic architectural masterpiece.
Think Big! Electric Time Company loves to build monumental clocks! These enormous clocks become a landmark, a centerpiece of the project. Monumental clocks are typically oversize, massive, clocks on a building or tower. They are gigantic – usually over 20 ft or 6 meters in diameter.
The real magic happens behind a monumental clock. Electric Time Company's #5 and #7 tower clock movements are massive engineering marvels. The gears are enormous. The hour and minute hand shafts are beefy and ready to hold the oversized hands that create these colossal clocks. Clock movements for a monumental clock weigh hundreds of pounds, as do their clock hands.
Would you like to have a monumental clock for your project? Please contact the factory for more information on how to get started.
Short Video of Disassembly of the tower clock movement for MetLife Stadium and prep it for shipping.